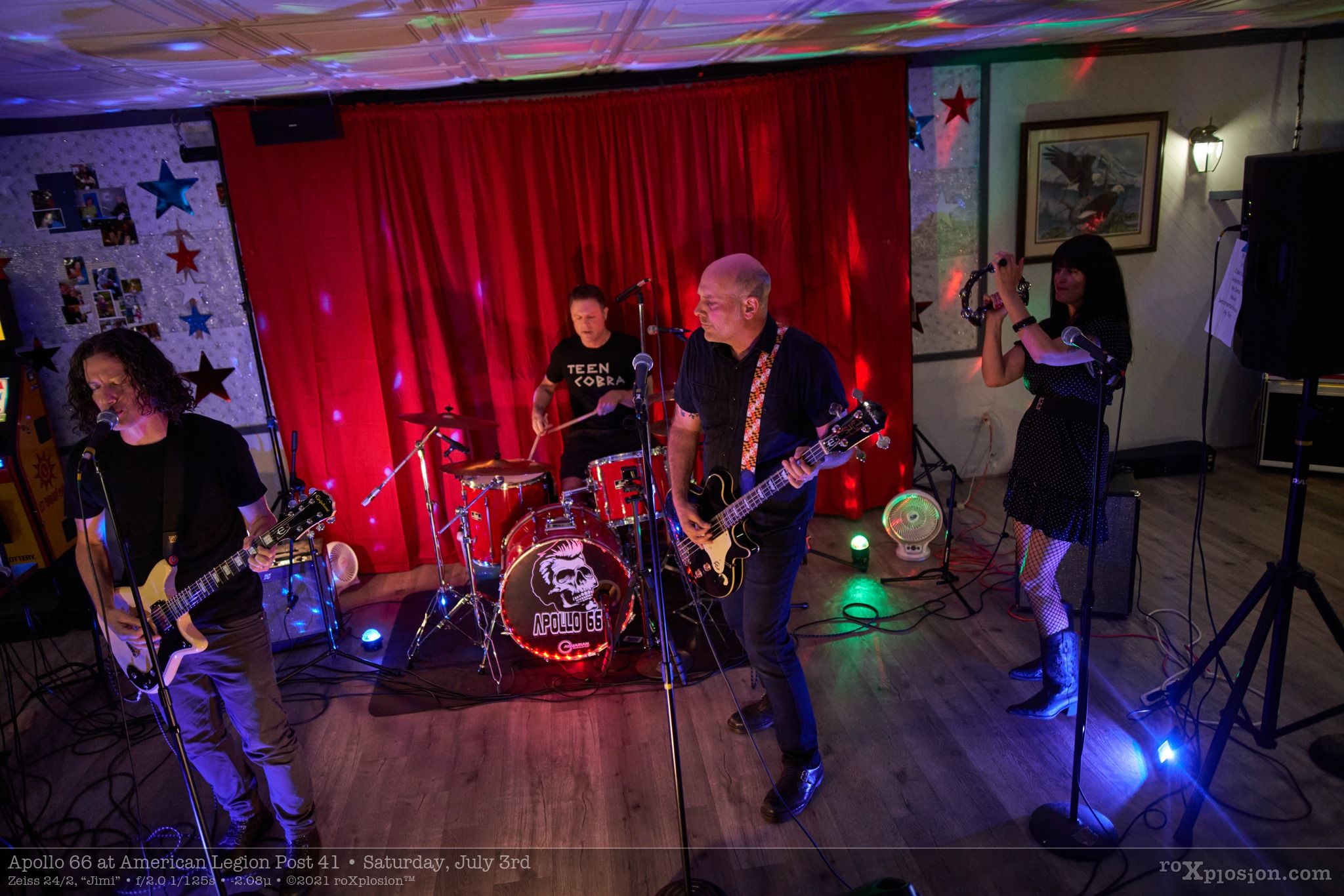 Apollo 66 Live at the Legion, July 3, 2021
Check out FailedSpecies Photo and Film' other killer videos here.
Garage Punk Rock nights at Post 41 are back! And just in time for a little liberation celebration from our hibernation hideout holes. 
We are gonna make our own mostly pleasant buzzy sounds around 8pm. The Ubangis, Marshall Keith and Apollo 66 are gonna make a racket and some of us might even dance until our butts fall off! 
Get up close and personal! Or, grab yourself a seat in the back corner or one at the bar and catch the show. It's cool. And it's free. Don't be afraid and for the love of rock n roll somebody shut the door before those things fly in! 
P.S. Vaccinations are hip! All the kids are doing it! Also, if masks make you feel cool, then cool you are! We love your faces masked or not.